Blending Experimental Music, Film & Video Art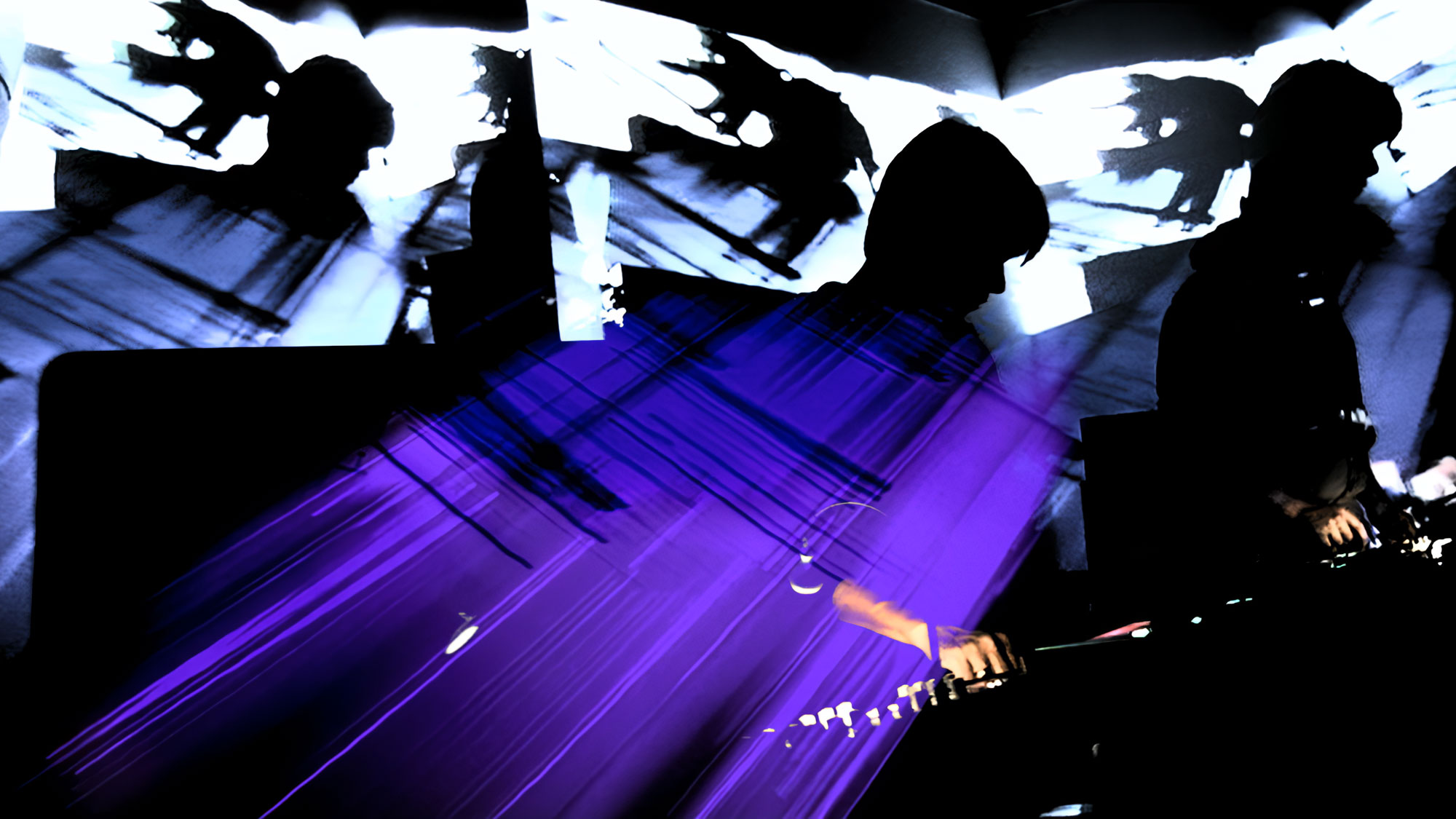 lsbTV revolutionizes cross-media music television, conceived by avant-garde noise architect Dr. Walker (Ingmar Koch) and brought to life with celebrated visual artist and VJ pioneer Uli Sigg.
Welcome to our distorted view on the disturbing reality!
lsbTV is live-streamed and archived on YouTube, Twitch and Facebook and available as well via our partners 674FM and NRWision. Each experimental episode showcases cutting-edge electronic and electroacoustic music, complemented by live visuals from a diverse array of AV artists.
lsbTV began in 2014 and was produced every Saturday from 11:59 pm to 6:00 am in the studios of Alex TV Berlin and Liquid Sky Artistcollective's own spaces in Berlin-Treptow.
Highlights included the lsb.TV Festivals
liquid sky camp / superbooth 2015
PLAYGROUND AV SPECIAL lsbTV live from Vienna 2016
Playground A/V Berlin – AudioVisual Art Festival 2016
liquid sky camp / superbooth 2016 special
2017 at the initiative of electronic musician Ümit Han, numerous editions of lsbTV Cologne were streamed from various locations in Cologne (clubs, restaurants, private apartments, and the legendary Studio "Fat Of Excellence" by Bob Humid) to Alex-TV Berlin every two months.
2020 the collaboration with 674FM, a Cologne-based internet radio station with over 90 programs, began, producing a two-hour live show every month. The shows were supported by the Cultural Office of the City of Cologne.
2023 lsbTV@674FM will be broadcast in new spaces, focusing on musical and visual live sets in front of an audience and supplemented by artist talks.
Supported by the Cultural Office of the City of Cologne and the Musikfonds e.V. Berlin.
In planning: The Liquid Sky A/V Lab South Alentejo
a creative arts festival, including concerts, jamsessions, workshops, exhibitions and audio visual installations.
Dr Walker and Uli Sigg are responsible for the concept of lsbTV.
Dr Walker reigns as an innovative trailblazer in the Frankfurt and Cologne techno realms, co-founding the game-changing Delirium Cologne (later Kompakt) and the immersive Liquid Sky Cologne "living room" bar/club. Partnering with long-time musical ally Cem Oral, the duo birthed the legendary Air Liquide project, propelling Dr Walker to international stardom as the creative mastermind behind labels like XXC3, Hotel Lotte, Djungle Fever, Syncom Productionz, and more. After global tours, managing Cologne's Club Camouflage, and creating the famous Festivals Electro Bunker Cologne and Battery Park Cologne, Dr Walker settled in South Portugal to develop Liquid Sky Europe headquarters and spearhead Liquid Sky Project 27027, a reforestation initiative by the Liquid Sky Artist Collective.
Uli Sigg has traversed the world of audiovisual art and experimentation for over three decades, establishing himself as a leading figure in video art, projection, and modern audio-video fusion techniques. His extensive portfolio and unparalleled expertise showcase a visionary approach to the audiovisual landscape. Sigg's diverse work ranges from stage projections on tour for bands like Air Liquide, Nightmares On Wax, and Ancient Astronauts to concept designs for the renowned Jazz Festival Moers, participation in theater and TV productions for WDR, Deutsche Oper Berlin, Cologne Opera House, Friedrichstadt Palast Berlin, contributions to the Gamescom fair, video productions, and live direction for The Federal Ministry of Labor and Social Affairs.
The Liquid Sky Artist Collective is a family of producers, DJs, visual artists, and hardware designers from around the world. The collective operates within an extensive network of activities, projects, and websites. Their work represents an expansive exploration of artistic and technological innovation, set against the backdrop of our contemporary digital age.
Join us as we celebrate this exciting new chapter in the evolution of lsbTV@674FM, where we continue to spotlight extraordinary talent and deliver unique audio-visual experiences in a space where art, music, and technology intersect.