Broadcasted live from the Studios of 674FM in Cologne
Focusing on musical and visual live sets in front of an audience and supplemented by artist interviews.
Supported by the Cultural Office of the City of Cologne and the Musikfonds e.V. Berlin.
31.10.2023 / 20h CET
Concert: GRAY
Live-Visuals: GRAY
Hosted by Kai Niggemann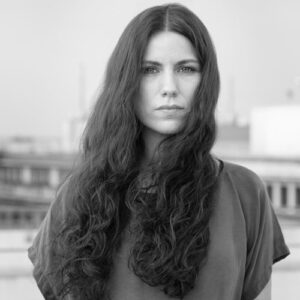 GRAY
Stefanie Grawe is a Cologne based designer and music producer.
After completing bachelor's degree in "Integrated Design" at the Köln International School of Design in Cologne, she is currently doing Master of Pop Music at the Institute for Pop Music of Folkwang University of Arts in Bochum. After finishing education as a media designer in a publishing house for magazines in 2010 she worked for an Interior design company until 2012 and gained more insights in new creative fields. Since the beginning of her studies she is more focused on audiovisual media.
Since 2012 she worked as a layout designer for the magazine null22eins and also for a consulting company. As an interdisciplinary designer her preferences now range from editorial design to video production and animation as well as music production and sound design. She is always interested in creative projects and collaborations.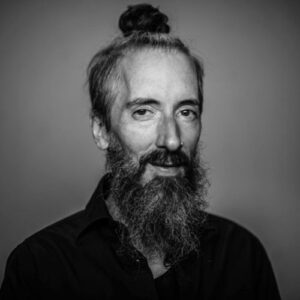 Kai Niggemann
Kai Niggemann ist ein deutscher Komponist, Produzent und Sounddesigner. Er arbeitet als Solokünstler und mit verschiedenen Gruppen und Ensembles. Er ist Teil der Musikgruppe The Dorf, einer Großformation mit Basis im Ruhrgebiet aus den Bereichen Jazz, Krautrock und experimenteller Musik. Er produziert Ambient mit dem Improvisateur Henning Pertiet in der Musikgruppe GRAT. Er ist Mitglied des Projekts Resonator und war Komponist und Performer für das Laptop/Netzwerkmusik-Ensemble European Bridges Ensemble, bis zu dessen Auflösung im Jahr 2014 sowie Audiodesigner für das Theaterlabel Ohrpilot. Zusammen mit Oliver Froning/Dune (Band) produziert er für das eigene Label Rawcanine records und den Künstler MGness.
30.05.2023 / 20h CET
Concert: Luis Reich
Live-Visuals: VJ Dioptrien
Hosted by Numinos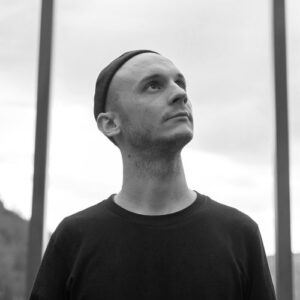 Luis Reich
The Cologne-based ambient artist Luis Reich gives a whole new meaning to the concept of "space". The focus of his artistic creation is his fascination for generous sound and time spaces, which he explores and expresses through innovative music techniques such as echo and reverb effects, loop sequences, and the impressive imperfection of analog sound recording.
His current program "Dort" embodies these fascinating soundscapes in an impressive way. By employing his live played flugelhorn, Reich breaks through the flowing space-time axes of his performances, anchoring them impressively in the here and now.
Reich has a preference for playing in large halls, where he demonstrates a deep commitment to sound beauty and reduction with his music. Characteristic of his unique ambient sound are the flugelhorn, a Seaboard, and a carefully selected chain of effects.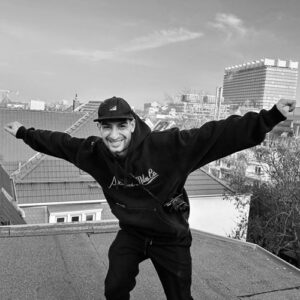 VJ Dioptrien
Markus Becker, also known as VJ Dioptrien, is especially known for his visual performances featuring unconventional picture contexts. Since 2013, he has been a staple of the "Basswerk" crew, an event series by Heiner "Greenmann" Kruse. Following that, VJ Dioptrien began appearing as a VJ at notable events in the Drum'n'Bass scene such as Quake, Pathfinder, Coma Breaks, and Dfrnt. This was followed by numerous performances at various events by Flex Records, at the London club "The Cube Project", Zugvögel Festival in Tenerife, Zugvögel Festival Nord in Eifel, the Open-air Short Film Festival, Syneasthesia Festival in Cologne, and on Open Day at the Düsseldorf Academy of Art. In 2019, he worked with the photographer Elliot Landy to performatively design the "Elliott Landy's Woodstock Exhibition" in the Nuremberg St. Edigien Church.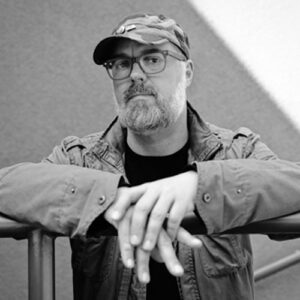 Numinos
Numinos serves as a lecturer at the Institute for Pop Music at the Folkwang University of the Arts in Bochum. As a producer, live artist, DJ, mastering engineer, equipment tester, and author for various publications (including Groove, Bonedo, Kopfhoerer.de), he has nearly 35 years of overview on technological and stylistic developments and knows all the steps of production in detail.
29.04.2023 / 20h CET
Concert: The Rorschach Garden
Live-Visuals: AJ Polonia
Hosted by Moogulator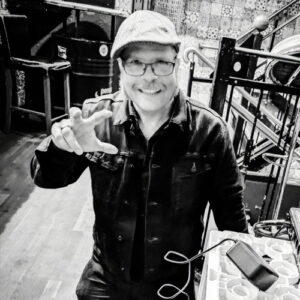 The Rorschach Garden
The musical project of the talented artist Philipp Münch, The Rorschach Garden, has undergone an astonishing musical evolution since its inception in 1987. Starting without a fixed style, the project has developed over the years into an important representative of Minimal Synth Pop music.
In the 90s, The Rorschach Garden deeply rooted itself in the emerging tape scene and developed its distinctive style. Since the early 2000s, the project has been a direct member of the Ant-Zen label and has released several singles and CD albums. Even today, Münch continues to release digitally on Bandcamp and reissues old tapes in new formats.
Live performances are an essential part of the project, with Münch being accompanied by his impressive groove box. The blend of modern and classic melodies he presents offers the audience the bittersweet pleasure of his unique music. The Rorschach Garden stands out through its artistic vision and distinctive style in the ever-growing world of electronic music.
The Rorschach Garden is a shining example of how musical ideas can evolve and transform over time, and remains an important contribution to the musical landscape.
The Rorschach Garden has taken an amazing musical journey through space and time throughout its career. The project has evolved from its humble beginnings into an important representative of Minimal Synth Pop music and remains a solid fixture in the electronic music scene.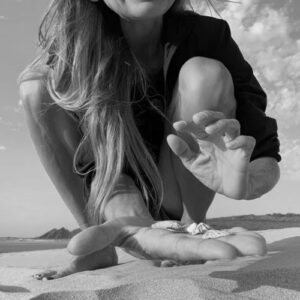 AJ Polonia
AJ Polonia is an artist who uses a unique combination of street art and traditional media to create impressive artworks. With her distinctive blend of freehand drawings, stencils, and spray paint, she has developed a style characterized by vibrant colors, playful shapes, and a touch of humor.
The inspiration for AJ Polonia's art comes from a variety of sources, including comic books, cartoons, and graffiti culture.
AJ Polonia's works have been featured in various art exhibitions, galleries, and events throughout Germany and Europe. She has also collaborated with other artists, musicians, and authors to create stunning performances. Her works have been showcased in various media and even used for commercial purposes such as advertising campaigns.
In addition to her street art, AJ Polonia has also produced a series of digital paintings, animated web art, site-specific installations, and live performances in collaboration with Uli Sigg. Together, they form the artist duo Catag and create artworks that blur the boundaries between traditional media and digital art.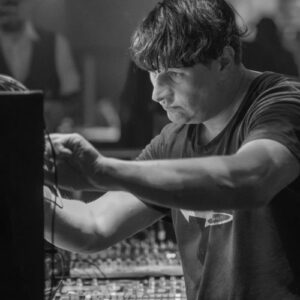 Moogulator
Moogulator (formerly known as Consequence) is not only a writer and expert in synthesizer technology and music but also a gifted live performer. He co-founded the live and film soundtrack group dAdA-iNN and has also performed solo on stage under the name Moogulator.
With his fascinating sounds and beats, Moogulator manages to stand out from other performers in the genre. His live performances are anything but traditional and create an atmosphere that captivates the audience. With his flashing electronic instruments, each performance is designed differently and everything is genuinely created live. One can see nimble hands and a guy as if thousands of nano-robots were working inside him. Bleep! Pling! Brittle! Daredevil men like Gerd Fröbe at the sizzling boxes.
Moogulator was musically influenced in the 70s and 80s and is a self-taught musician with a side entry in piano, the first affordable computers, and electronics. His musical repertoire includes art, film sound, club, and concert performances of various kinds, from strictly composed to freely improvised.
As the operator of a musician/synthesizer web community and a paper magazine, Moogulator is also a synthesizer specialist and enjoys sharing his knowledge with others. He often plays with others, shaping his live dates with solo and collaborative performances.
His ability to compose and perform music in various ways is impressive and makes him an essential contribution to the electronic music scene.
With his passion for synthesizer technology and music, Moogulator has made an impressive career as a writer, performer, and synthesizer specialist.